How do you know if you're in need of Heater Repaired?
The heat never comes on:  The thermostat is turned up no heat comes out. Its time to call for service.
Strange Noises and Burning Odors: If you notice strange odors and burning smell, take that as a sign your system needs to be looked at by a professional. Burning odors could be a motor or wire that is going bad or the whole system is overheating. Let our technician's diagnosis and repair for you.
System cycles on and off: This could be a minor problem that could be easily diagnosed by a qualified technician.
Bills are Abnormally High: Do you notice your heat is turned up, but your home never gets warm enough? Turning the system higher may result in excessive gas and electric use that drives you bill through the roof. It could be simple problem or maybe it time for new heating system. Call or push button to have our technicians check your system or request a free estimate.
Why Should I Check My Furnace This Summer?
Always Be Prepared
How's your summer going? We're sure your days are full of sunshine, barbequing, and quality time with the ones you love. Not to mention, some blistering temperatures.
If you're blasting your air conditioner to stay cool, the last thing you want to think about is your furnace, right? Well, did you know that the summer is the best time to have your furnace inspected? Since your furnace is not currently in use, the team at Harry Clark Plumbing & Heating can inspect, service, and clean your system in no time. When all is said and done, your hardware will be ready to run at its best when you need it again in the fall.
Don't Wait Until It's Too Late
Before winter rolls around and you realize your furnace needs repairs, allow our technicians to come check your heating system! Nothing is worse than when you require prompt repairs, only to find out that everyone else in the neighborhood is having similar issues. Nobody wants to wait around all day for their service technician to arrive. All you have to do is schedule your furnace repair during the summer months to avoid this disaster.
Avoid future expenses when our team comes to your home for furnace maintenance. We will fix any minor issues before they turn into major problems. We can ensure that once you eventually start your furnace, it will run at peak performance, leaving your home cozy and your pockets full.
Contact Us Today
There's no good reason why you should wait until the last minute to have your furnace inspected. Don't leave your family shivering in the cold because you put off calling Harry Clark Plumbing & Heating. Our certified technicians are ready to come to your home and provide the necessary repairs and maintenance work. We'll make sure you receive a lasting solution so when fall rolls around, you won't have to worry about a thing. Give us a call today to book your next service!
Been an annual customer of Harry Clark for many years, and 2 houses. Always do a great job. Technicians are very knowledgeable and seem passionate about what they do. Our furnace broke down right before Christmas, all furnace places were of course overbooked. Got an appointment with Harry Clark for the next day, they ordered the new motor for my furnace and was installed the next day. We had heat for Christmas! Reasonable prices, great service! Friendly workers. (My furnace broke down on a weekend and I had called other emergency repair places, they told me it would be at least a week, plus would have been double the price what I paid with Harry Clark) I'm never going to bother with anyone else, Harry Clark Plumbing and heating is amazing!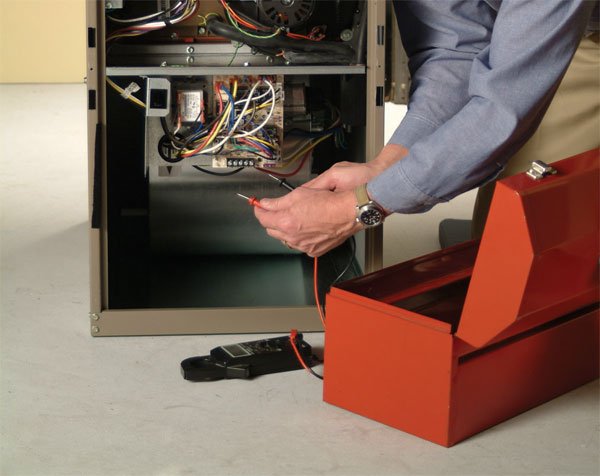 Contact us for heating repair